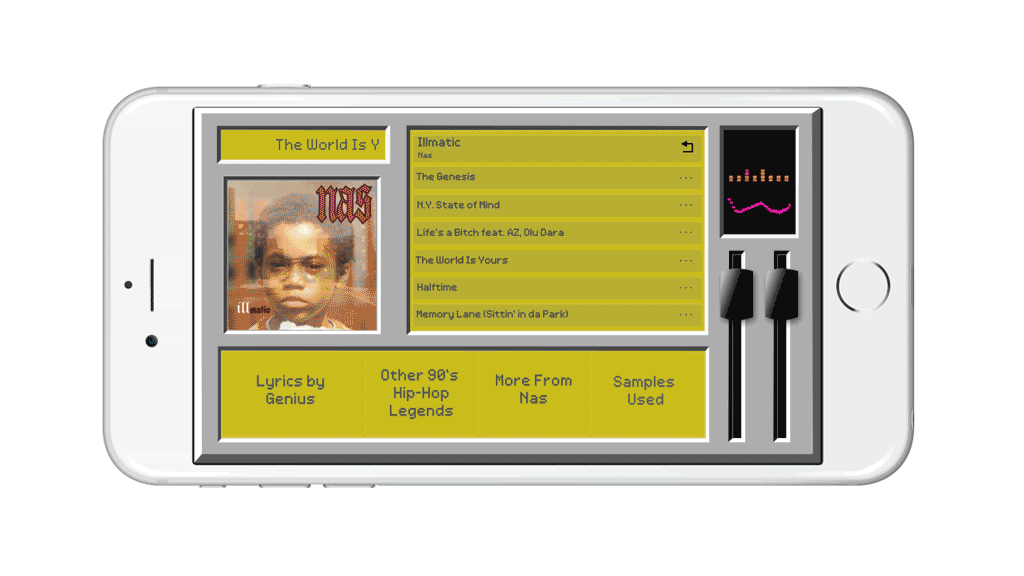 Motion Graphics/ User Experience
I always remember turning on the iTunes visualizer on my iMac to see the same psychedelic animations for every song, artist and genre. I know how important the context of a song is to its identity and the visualizer seems to anonymize it which dulls the user experience of listening to music for me. 
The jukebox, record players, cassettes, MTV (Much Music in Canada), CD and MP3 Players; although obsolete, they are relics that represent the technological context in which a song was popular or created. Don't you recall being transported back in time when you listen to that certain song? It's a pleasurable experience. So I created the Contextual Music Visualizer to facilitate this experience.
1. User Research and Building Empathy
Currently, there is a large percentage of fans who want access to more than just music from streaming subscriptions. New "interactive artist subscriptions" (below) are now necessary to provide the super fan with more content from their favourite artist.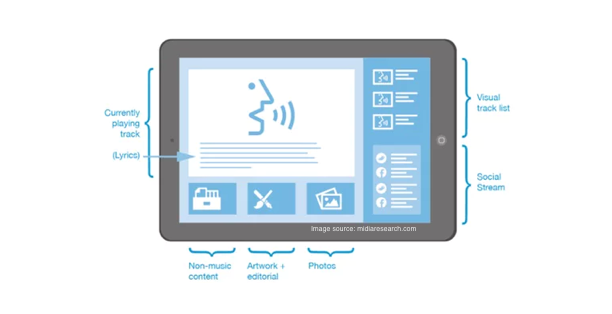 2. Ideation and Prototyping
In music production software like Logic, the software instruments and effects are realistic and mimic their real-world counterparts. Referred to as an application of skeuomorphism, these design elements add context to the user experience when using Logic making the user feel like a professional musician or producer with real tools at their disposal. 
I incorporated this design principle to make the user "feel" closer to the artist.
​​​​​​​
Skeuomorphism
- 
interface objects that mimic their real-world counterparts in how they appear and/or how the user can interact with them.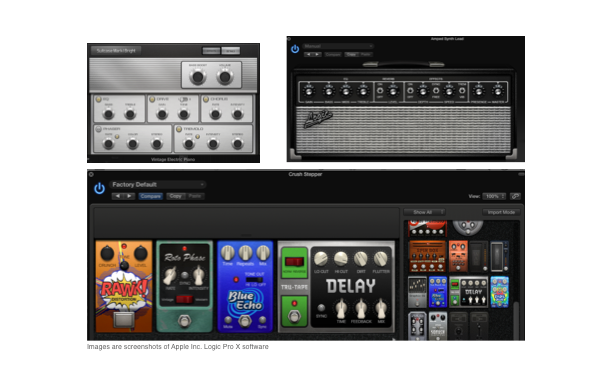 Similar to the interface proposed by Midia Research earlier, I created an interface that incorporates all necessary features while fitting the context of the artist and song.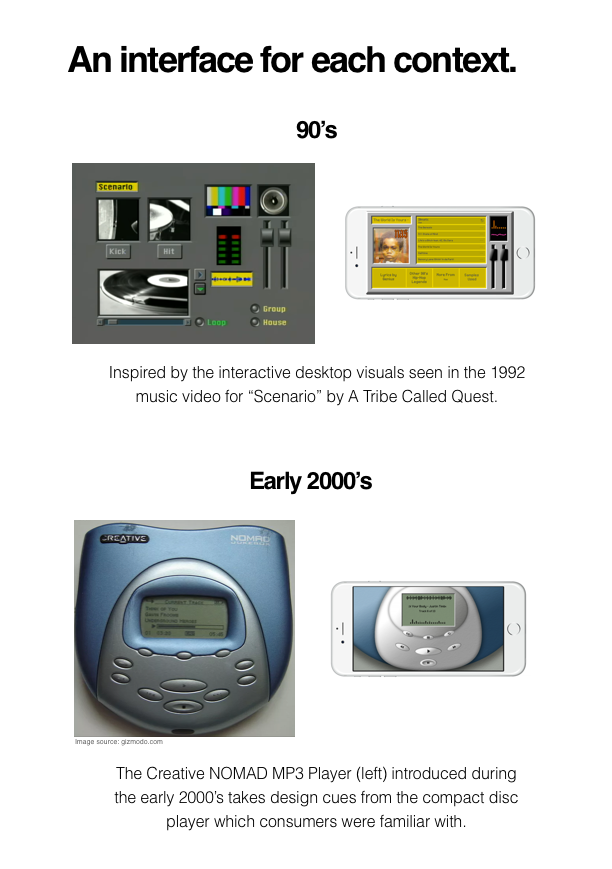 Skeuomorphism is a controversial design concept mainly because it can interfere with the laws of UX. Mimicking the design of a real-world object's interface is not always the optimal route when designing a digital user interface. Although this idea was a passion project primarily for demonstrating my ability with After Effects, a simple A/B test released on streaming platforms could demonstrate whether users enjoy interacting with the Contextual Music Visualizer by going into landscape mode. 
Spotify has already experimented with a landscape mode and things like Canvas (looped videos moving in the background of the app user interface) and this design is similar. Because the Now Playing interface is homogenous  for every era and genre of music, my hypothesis to be tested is that users will connect with the music if the interface matches the context. Metrics to measure will include 
daily/monthly traffic 
average session length per user and daily/monthly traffic.